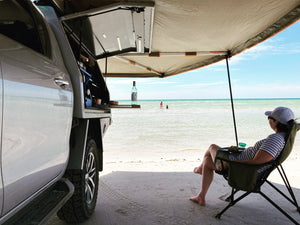 Our Vision
Adventure Gear is a family-owned and operated 4x4, camping, and adventure store. We want to help you seek, explore, and camp all throughout Australia, just like we do.
Throughout our years of exploration, we've had a
variety of travel and adventure setups and, like many others, have made mistakes and wasted money on unnecessary purchases.
Our goal is to deliver high-quality equipment and packages to adventurers of all levels, from novices to seasoned veterans. We want to make getting started or upgrading as simple as
possible, therefore we provide packages that contain everything you need and nothing you don't, so you only pay for what you need. 
We carefully choose our products and suppliers from the vast range available following the motto that if we wouldn't use it or recommend it then we won't sell it. We will always value the feedback of our customers when it comes to our products to ensure we continue to supply only high-quality goods.